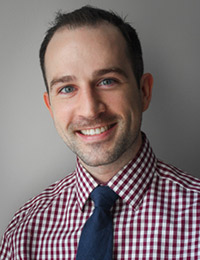 Meet Dr. Kyle Walsh
Robbinsdale Chiropractor
The Power and Benefits of Chiropractic Adjustments
Dr. Kyle understands the power and benefits of Chiropractic adjustments on a personal level. As a teenager, he suffered a life changing injury playing football. He was unable to be as active as he would like because of fear of pain. After years of battling back pain with conventional medicine Dr. Kyle visited a Chiropractor. Several adjustments later Dr. Kyle was able to walk out of the office pain free. After his chiropractic experience Dr. Kyle decided to become a chiropractor himself.
Chiropractic Education
Four years later he Graduated from Northwestern Health Sciences University. Dr. Kyle is committed to helping individuals suffering a variety of conditions including low back pain, sports injuries, headaches and migraines. He also enjoys helping athletes optimize their performance by keeping their bodies and nervous system functioning efficiently.
OUR SERVICES »
Outside The Office
Since being treated he has gone on to live an active lifestyle from running Grandma's marathon to hiking in the Boundary Waters. Besides running and hiking, Dr. Kyle enjoys biking, canoeing, kayaking, and camping.
Call our Robbinsdale chiropractic office today to make an appointment.