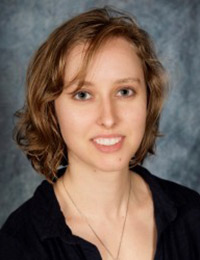 Meet Dr. Samantha Vitek
Uptown Minneapolis Chiropractor
Helping our Community Through Chiropractic
Dr. Sam Vitek knew she wanted to be a chiropractor since she was in fourth grade. She began this journey at Logan College of Chiropractic in Saint Louis, Missouri. After spending several years practicing in Missouri, Dr. Sam moved to Minnesota to start her next big adventure.
Chiropractic Education
Undergraduate Degree: BS Life Sciences, Logan College of Chiropractic (2010)
Doctorate of Chiropractic: Logan College of Chiropractic (2012)
Board Certifications: Minnesota Board of Chiropractic Examiners
Office Location: Uptown Minneapolis
Outside the Office
When she's not at ChiroCenter, you'll probably find Dr. Sam outside. In what free time she has, she likes to go running and swimming, and do yoga.
For the past several summers, Dr. Sam has enjoyed using her vacation to help teach SCUBA diving for Venturing, a co-ed program through Boy Scouts of America.
She is currently on the lookout for interesting places to dive in what she expects are the frigid waters of the North.
Call our Uptown Minneapolis chiropractic office today to make an appointment.


Dr. Samantha Vitek | Contact Us