Massage Therapy in Hennepin County
Long-standing spinal problems are accompanied by ingrained muscle patterns. Muscle spasms and scar tissue are often involved. By augmenting your
chiropractic care
with massage therapy, these muscle and soft tissue problems can be addressed. This coupling of techniques can not only help your adjustments be more effective and last longer, but speed up your overall recovery process.
Special Offer – New Patients Only
10% Off Your Massage
Call Now!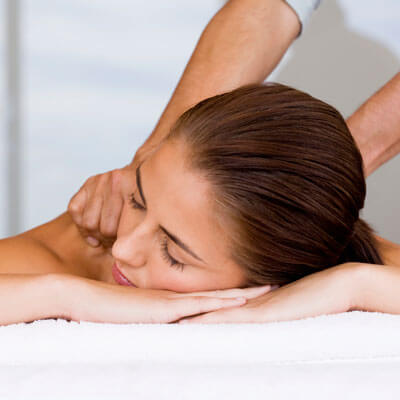 All of ChiroCenter's locations offer a wide range of massage techniques provided by experienced therapists:
Deep Tissue Massage: Deep tissue massages target muscles located further away from the skin. This massage method releases the chronic patterns of tension in the body through slow strokes and applied pressure.
Pregnancy Massage: This specialty massage is performed to meet the needs of mothers-to-be. Deeply relaxing, therapeutic, and soothing, this massage is used to reduce back pain, swelling, sciatic pain, stress, and anxiety. (Note: Pregnancy massage is strongly discouraged during the first trimester of pregnancy.)
TuiNa: Chinese massage that uses kneading, pressing, rolling, shaking, and stretching of the body. TuiNa is thought to regulate energy and blood flow, and improve the function of tendons, bones, and joints.
Cranial Sacral: Manual therapy involving gentle but consistent massage and manipulation of the scalp, spinal column and sacrum to reduce physical and psychological tensions.
Myofascial: A form of massage involving the stretching and manipulation of the tough connective tissue (fascia) that surrounds the body.
Acupressure: Treatment of symptoms by applying pressure with the fingers to specific pressure points on the body in a specific pattern for a specific period of time.
Sports Medicine: A specific set of techniques designed to alleviate common injuries (usually to the joints) caused by athletic/outdoor activity (such as shin splints, knee problems, sprained ankles). Treatment usually includes a specific combination of stretching, traction, trigger point release and deep tissue work.
Schedule an Appointment
To learn more about the massage techniques offered at your specific office, please ChiroCenter a call today!
CONTACT US »

Massage Therapy Hennepin County MN | Contact Us