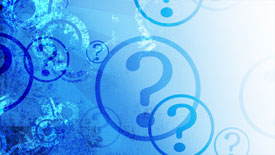 Frequently Asked Questions
ChiroCenter Provides Answers
Why should I choose the ChiroCenter?
Our team of healthcare providers is focused on giving you and your family the very best chiropractic care possible each and every day. From children's healthy spine check-ups to acute injury care for adults, our
chiropractors
are board certified experts. We have convenient hours at all of our locations across the metro. We offer X-ray, acupuncture, and massage therapy services on-site.
How long will I have to wait for an appointment?
We strive to provide same-day appointments for our patients. If this is not possible because of the time of day or the nature of the injury, our doctors and team will work with you to arrange an alternative so that you receive prompt and appropriate care.
Are you accepting new patients?
Yes, all of our doctors are accepting new patients.
The vast majority of patients with major health insurance coverage do not need a referral; however, if you have a question, please contact one of our locations and we can guide you through the process.
What health insurance do you accept?
We accept, and are In-Network providers for, most major insurance plans, including the following:
America's PPO
Aetna
Blue Cross/Blue Shield Of Minnesota
Blue Plus
Blue Plus PrePaid Medical Assistance (Blue Advantage)
HealthPartners
Medica
Medica Prepaid Medical Assistance (Medica Choice Care)
Medicare
Minnesota Medical Assistance/Minnesota Care
Metropolitan Health Plan
Patient Choice
Preferred One
Select Care
UCare
UnitedHealthcare
I am currently pregnant. Am I able to see a chiropractor?
Absolutely! Pregnancy is one of the most important times to get adjusted, as your body is going through so many rapid changes. Adjustments have been shown to strengthen the immune system, lower blood pressure, and help align the pelvis for mom's comfort, giving baby the room it needs to grow and develop.
Don't chiropractors only help with back pain and headaches?
Although chiropractic has been most commonly known for helping with neck pain, back pain, and headaches, research is showing that it also improve other aspects of one's health. Recent research shows that chiropractic improves immune system function, energy levels, digestive issues, high blood pressure, arthritis, and fertility issues – all without the use of drugs or surgery!
Call ChiroCenter today!
If you have any other questions or concerns please feel free to call or email ChiroCenter. Our team looks forward to serving you!
CONTACT US »